Among a few of my friends there is a large misconception that I only drink wines that are ridiculously expensive and/or out of this world. True, you probably wouldn't be able to find most of the wines that are in my infant cellar in your average wine store, however do remember I live on a student's budget; and for those of you that might have forgotten what that feels like, think of a diet of tomato sandwiches not in an attempt to fit back into a pair of jeans! 😀
With that said, I have been known to occasionally splurge on a bottle or two: of course all in the name of improving my palate (or impressing those that should be). The normal allocation I allow per bottle ranges from about R 50 for some everyday plonk to R 180 for a big and possibly age worthy masterpiece. Just thinking of Pinot Noirs, you can probably count with one hand the number of decent bottles I could afford with this modest budget. Nevertheless, you don't need to spend a bomb to get incredible wines. There are always great value for money buys out there, it all just depends on your palate and sometimes luck.
This last weekend turned out to be one of those where the gods saw it fit to spoil me. Early Saturday morning, I set out towards the wine lands with the single intention of meeting some industry players at a wine sale for a study I am carrying out. I had expected and planned to be locked in conversation for the entire three hours I would be there. Yet still, I carried my little wine book… just in case.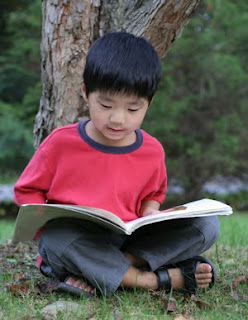 Unfortunately, my research lasted a grand total of 1 minute with only a hand shake and a promise of a rescheduling to show for it. Distraught and engulfed in rejection, I thought hard of a way to salvage this long trip. Going home empty handed would simply be adding insult….
…After a considerable amount of time lost in deep thought, battling with the very fabric of existence, right and wrong… important stuff, I decide, despite the clock reading 9 am, to taste the wines they had on display. 😉

The tasting was split into two adjacent corners; one white, the other red.  The whites started off with a Du Preez Méthode Cap Classique (the South African equivalent of Champagne) that was pleasant and reasonably priced at R 65.  The rest were predominantly Sauvignon Blancs from varying terroirs. Two stood out in my opinion; the first from Beau Joubert (a wine farm I had erroneously written off a few years back) 2011 vintage that was on the green side with a firm minerality, priced at R 35, and second from Pecan Stream 2012 vintage that was well rounded and beautifully poised, going for R 45. I am ordinarily not a great fan of drinking SB's this young. Chardonnay and Chenin Blanc made guest appearances but nothing that rocked my world. From a pricing point, they were all impressive. Majority costing between R 25 and R 49.
On the red table is where I was profoundly pleased. As we exchanged pleasantries with the well dressed gentleman in charge of them, he poured the numero uno wine into my glass. Other than the name of the producer, Koopmanskloof, and the vintage, 2007, he remained silent about any descriptors on the wine. Even before I'd had a chance to whiff it, I found myself inadvertently checking its price. R 25….
Whenever you see older vintages going for ridiculously low prices like that you always think that the wine has gone well over the hill (it has long past its optimum drinking point) and they are basically trying to dump all stock as quick as possible. It's a good thing I try not to listen to reason, every clue was screaming against it. On the nose a burst of stewed red fruit, luscious plums and that hint of savouriness coming from bottle age was borne. Swirling the glass again and chatting about how this particular wine had sold out the previous day, I stuck my nose into the glass a second time and was met with appealing earthy notes and nuances of wet gravel. I was beginning to fall in love. On the palate it kept getting better. All the fruit followed through and additionally the tannins had toned down but still had a presence to them. Long after I had spat it out, my entire mouth lingered with intense flavours that gave off a delicious vanilla finish. I had just found a great drinking wine!
Don't get me wrong, this wasn't a show stopper that was on the verge of winning countless awards and acclaim: it wasn't complex enough or superbly structured. What you got was a bottle that you wouldn't be shy to serve anyone despite their wine knowledge, for the price of a glass of wine at a restaurant. In addition, neither your guests nor you would notice finishing three bottles or so. And just before I forget, it's a blend of Cabernet Sauvignon and Shiraz.
Three other reds that impressed were Marianne Cape Blend (a blend that has Pinotage in it)'08 that was big and meaty for R 47, Rupert & Rotschild Classique '10 that was multi layered and rich for R 99 and Bilton Sir Percy '07 that was incredibly elegant.
I left carrying a case of 6 having spent about R 200 only. With just one white, my cellar would welcome the reds that it was almost depleted of… The boy was smiling again.
Thanks Get Wine…. http://www.getwine.co.za/index.php