A walk down memory lane on this all but forgotten blog emphasises what was once an unwavering love of all things Sauvignon Blanc (See Let's Stop the Cradle Snatching, Sauntering Sauvignon, Sauvies Flock to Worcester, Sauvignon Blanc, Yes Please, Strange Analogy, An Outlier, A Visit to the Makers of Leleshwa Wines, What a Steal, All White Sunday, Unheard of, and An Afternoon With My Dad).
The accessibility of the tropical or green flavours of a Sauvignon stood out for me when I was just getting into wine. And at the time I was working part time in Constantia drinking exceptional Sauvignon's daily and being paid for it.
Diving more into this single variety, I was introduced to the impact different climates, soils, oak contact, age and the addition of Sémillon could make! And to make it even worse, came the discovery of Loire: more specifically Sancerre and Pouilly-Fumé.
… Then, I'm not sure in what order: my palate continued to evolve (as they always do) towards more unusual and subtle flavours, away from fruit forward wines; I became more aware of the abundance of generic fruit bombs styled Sauvignons (well I hadn't been naïve to think that only exceptional expressions existed, but I had a childish excitement with the generic lot because of its familiarity); and I was unimpressed with the over use of pyrazines to develop the herbaceous and green flavours with little restraint.
I, more consciously, found myself opting against Sauvignon Blanc when there was a choice, save for specific producers I rated highly. Ataraxia is one such producer – one of my fiancée's favourite producers.
I got a bottle from Under the Influence East Africa to usher in her birthday. And the wine delivered beyond my own expectations – bring out a nostalgia that had long since been lost.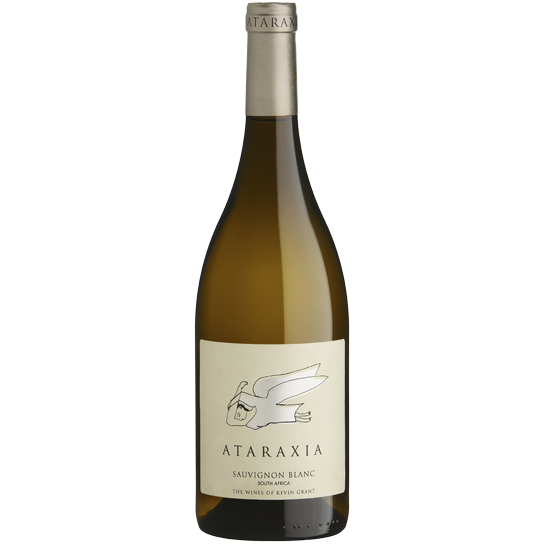 On the nose I picked up boxwood/ black currant leaf (this can some times be referred to as a cat's pee aroma – which does it a great disservice with the negative connotation; but isn't that far off the mark. The aroma comes off as a strange vegetal intensity that can be rather intriguing), passion and citrus fruit, with quince and herbs.
The palate followed through with the complexity of flavour, and an addition of pineapple, green pepper/ grass and refreshing acidity. It had a mineral texture that lingered long after I had swallowed the wine.
The wine stood out because the purity of fruit played a secondary role (unlike fruit bombs), complementing the herbal and mineral core. The acidity, being two years old as a 2018, was perfectly balanced and lingering.
More importantly the wine shook me out of my blogging hiatus…
Wine rating: 18 / 20